The Orland Township Activity Center is open on Thursdays and Fridays from 9 a.m. to 2 p.m. for residents to play cards and bingo and enjoy refreshments. We provide coffee and doughnuts in the morning and, on occasion, sandwiches, hot dogs, or pizzas later in the day.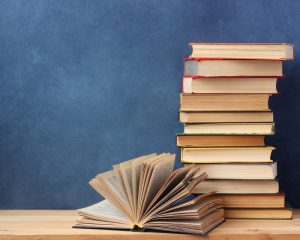 The Orland Park Library visits the Activity Center during regular senior drop-in hours the first and third Mondays and Wednesdays of the month. Residents are able to check out books and DVDs and sign up for a library card if they need one.
Therapy dogs occasionally visit the Activity Center to spend time with seniors. The dogs are trained to provide comfort and affection to those in need. All participating dogs are current on vaccinations and physicals, and are certified members of Therapy Dogs International, which requires a strict certification process.
Orland Township hosts multiple luncheons throughout the year for senior residents. Luncheons consist of a delicious catered meal and live entertainment, ranging from singers and musicians to comedians and magicians.
Tickets are sold on a first-come, first-serve basis and may be purchased at the Township office.
Orland Township offers various dinner dances throughout the year, providing seniors with an evening of fine food and entertainment. Dinner dances are often held at the Orland Chateau and include a plated meal and live entertainment.
Dinner dances are open to both residents and non-residents. Tickets can be purchased at the Township office.
It's show time! Sit back, relax and enjoy a movie in the Orland Township Boardroom. Freshly popped popcorn and refreshments are served during each movie.
All shows begin at noon at Orland Township, 14807 S. Ravinia Ave. Shows are free, but reservations are required.
The Orland Township Senior Advisory Council serves as a citizens' board that makes recommendations to the Orland Township Board of Trustees regarding senior programs and services. Delegates from local community organizations and senior groups are invited to attend. For meeting dates and times and additional information, please call (708) 403-4222.
Do you have an appreciation for music and enjoy singing your favorite tunes? Come and check out Orland Township's senior choir, the Silver Tones! Join our singing seniors through a variety of vocal exercises and songs to prepare for performances at Orland Township and other events throughout the surrounding communities. There is no cost to join the Silver Tones and all singing levels are welcome. The Silver Tones meet on Tuesdays from 2:30 to 3:30 p.m. in the Orland Township Activity Center.
Join resident knitting expert Jean Porn
as she teaches the lost art of knitting at Orland Township on Tuesdays from 1 to 2:30 p.m. in the Activity Center. Beginners and advanced students are invited and encouraged to work at their own pace. Bring all necessary supplies, including yarn and knitting needles. This class is free. To register, call the Township today.